Jenevieve Goldman, International Programs Chair
Jenevieve is a lifelong member of CISV New York and began her journey taking part in a Village in Grenoble, France when she was 11. She returned to volunteer for the chapter after college, taking on roles as the Interchange Leader, Interchange Coordinator, and now the Chapter President. She also staffed a Seminar in Dallas Texas, and attended the Global Conference in the Netherlands! Outside of CISV, Jenevieve has worked at nonprofits dedicated to expanding their participants' world, including ExpandED Schools, AFS-USA, and most recently with Footsteps. She loves that the New York Chapter has made her life bigger and her city smaller!
Tunç Altinbaş, Chapter Representative
Tunç has served on the CISV NY board since he reconnected with his CISV family in 2015. He helped to launch CISV New York's website in a joint effort with the National Office, leads the Membership Committee and keeps the members' database current. Tunç is a life-long CISVer and started his CISV journey in the Turkey chapter when he was 16. He participated twice as a Junior Counselor and once as a leader. In his professional life, Tunç works as a software application developer for the New York City Department of Education's Information Technology division. He has 2 daughters, both of whom have participated in multiple CISV programs.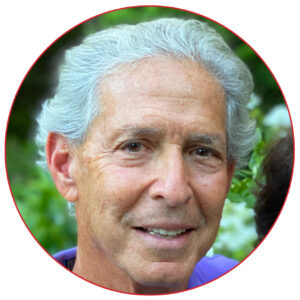 Arnold Miller, Alternate Trustee
Arnold has been a CISV NY volunteer for thirty years, since his eldest son attended Village in Romania in 1981. He has held a variety of NY Chapter Board positions, including President, Village Planner, Chapter Rep, and Scholarship Committee co-chair. He is the founder of the free Faces of New York Mosaic Camp which will be celebrating it ninth year in 2021. Arnold is retired and was Chairman and President of Irvin Simon Photographers, the largest independent school photography company in the tri-state area. He and his wife Marilyn have been married 37 years and have two sons and four grandchildren, two of which are CISV participants.
Joe Jarencio, Treasurer
Joe was elected to the CISV NY board in 2016, and serves as Treasurer and member of the Finance & Budget and Mosaic committees. He became an active volunteer shortly after his daughter, Jade, joined in 2011. He watched Jade mature as she participated in a variety of local and international programs throughout the years. He believes CISV is a worthwhile organization that instills confidence and cultural awareness, paired with its ability to develop leaders of the future. Outside of CISV, Joe works as a tax manager at Capri Holdings and is a graduate of Pace University.
Julie Harrison, Secretary
Julie became involved with CISV in 2007 when her two children, starting at age 10, participated in programs located in France, Egypt, Italy, Norway and the U.S. She has served as Insurance Chair and Home Stay Coordinator, among others, and has been on the board since 2014. In 2011, Julie attended a CISV IPP (International People's Project) in the Brazilian Amazon, and in 2013 she participated in a CISV IPP in Alexandria Egypt. Outside of CISV, Julie is a visual artist and educator, and works as an editorial associate at Granary Books.
Lauren Iossa, Mosaic Chair
Lauren has served on the CISV NY Board for 15 years. She helped to launch the chapter's Faces of New York Mosaic summer camp program in 2012 and serves as chair of the Mosaic Committee. She became interested in peace education and the values of CISV through her daughter who took part in several programs, starting with a Village in Brazil, and recently leading a Village delegation to Mexico City. In her professional life, she is Executive Vice President and Chief Marketing & Communications Officer for ASCAP, the American Society of Composers, Authors and Publishers.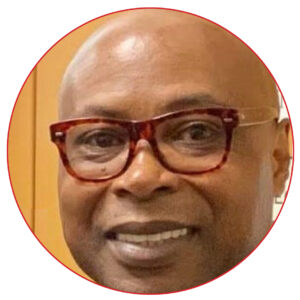 Bobby Mensah, Risk Manager
Bobby has been part of the CISV family for a decade, starting with his eldest son Kennedy, who participated in Village (Netherlands) and Step-Up (France) programs. His younger son, Bailey, participated in Village (Turkey). "We love what CISV has to offer to kids all over the world." Bobby has been at the forefront of information technology solutions for challenges in business and the work place, including MedSwift Technologies and SVP Business Development, and has been involved in a variety of startups for over 25 years.
Angelica Benares, Junior Board Advisor
Angelica has been a part of CISV NY since 2008. In 2009, she went to Village as her first program. She was a part of the Junior Branch board from 2010-2015 and joined the chapter board in 2020. Aside from her personal involvement, her family has been involved with CISV Philippines since the 1960s. She works for Ernst & Young in the Technology Risk division.

Alanna Badgley, Mosaic Faces of New York Director
Alanna, our Mosaic Faces of New York camp director since 2015, is a professional paramedic, originally from upstate NY and currently living and working in Yonkers. She is also the President of her labor union, and pursuing a degree in law. "I've been to 30 countries and 39 states! In 2014, I became the health supervisor at CISV NY's Mosaic camp, and now many camps later I'm an avid CISVer, to say the least. Nothing makes me happier than volunteering for a CISV camp, and I love the opportunity to teach about empathy, diversity and effective communication, all while learning from the amazing kids who attend our camps!"
Obed Done, Mosaic Faces of New York Co-Director
Obed joined CISV in 2018 and has been a committed member since! "I am 26-year-old guy from the Bronx and have never been able to be part of a program like this. No matter what the event or occasion in CISV, one always receives support, understanding, and a memorable experience!" As a youth, Obed spent 5 weeks in an international summer school program which was his first exposure to meeting different people from all over the world. He traveled to his familial island of the Dominican Republic as a kid which allowed him to learn that his true happiness comes from meeting people, making bonds, and learning new things! "I may be teaching youth about adulthood and the world, but they are teaching me to stay positive and optimistic, as this new generation will hopefully guide our world to a better future."