Cecilia Schiera, Co-President / Youth Meeting Chair
Cecilia Schiera grew up in Rio de Janeiro, Brazil, where she attended local CISV camps, did an Interchange program in Malmö, Sweden, and was JC at a Village in Kalmar, Sweden. Her siblings also did CISV programs. Cecilia looks back at her CISV experiences as milestones in her life, and she joined the CISV NY chapter to give back to the organization. Cecilia has worked in tech for 15+ years. Prior to focusing on technology, Cecilia worked in TV news production and as a newspaper writer. One of the highlights of her journalistic career was covering the 2004 Olympic Games in Athens, Greece. She also co-founded a non-profit in New York City that ran fundraising events to benefit NGOs in New York and Brazil. She was also a technical advisor at a Brazilian startup that aimed to help NGOs raise funds. Cecilia lives with her husband, three children, and a dog in Westchester, NY.
Rodrigo Muniz, Co-President / International Programs Co-Chair
Rodrigo's CISV journey started before participating in any programs as his oldest brother prepared for his own Village. Since then, Rodrigo has been part of almost all the CISV programs in one capacity or another both as a participant and volunteer, joining the CISV NY board in 2022. Yet, what has always made CISV more interesting is the experience of meeting and learning from people of multiple cultures. In CISV he met his spouse, and now together with their daughter, they continue to participate and volunteer in CISV. As an architect, Rodrigo seeks to contribute to different cultures one design at a time.
Tunç Altinbaş, Chapter Representative
Tunç has served on the CISV NY board since he reconnected with his CISV family in 2015. He helped to launch CISV New York's website in a joint effort with the National Office, leads the Membership Committee, and keeps the members' database current. Tunç is a lifelong CISVer and started his CISV journey in the Turkey chapter when he was 16. He participated twice as a Junior Counselor and once as a leader. In his professional life, Tunç works as a software application developer for the New York City Department of Education's Information Technology division. He has 2 daughters, both of whom have participated in multiple CISV programs.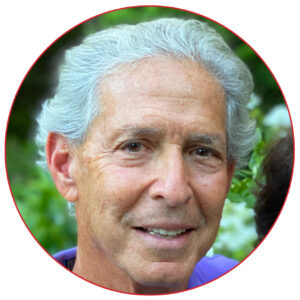 Arnold Miller, Alternate Trustee
Arnold has been a CISV NY volunteer for thirty years since his eldest son attended Village in Romania in 1981. He has held a variety of NY Chapter Board positions, including President, Village Planner, Chapter Rep, and Scholarship Committee co-chair. He is the founder of the free Faces of New York Mosaic Camp which will be celebrating its ninth year in 2021. Arnold is retired and was Chairman and President of Irvin Simon Photographers, the largest independent school photography company in the tri-state area. He and his wife Marilyn have been married 37 years and have two sons and four grandchildren, two of which are CISV participants.
Joe Jarencio, Treasurer
Joe was elected to the CISV NY board in 2016 and serves as Treasurer and member of the Finance & Budget and Mosaic committees. He became an active volunteer shortly after his daughter, Jade, joined in 2011. He watched Jade mature as she participated in a variety of local and international programs throughout the years. He believes CISV is a worthwhile organization that instills confidence and cultural awareness, paired with its ability to develop leaders of the future. Outside of CISV, Joe works as a tax manager at Capri Holdings and is a graduate of Pace University.
Julie Harrison, Secretary
Julie became involved with CISV in 2007 when her two children, starting at age 10, participated in programs located in France, Egypt, Italy, Norway, and the U.S. She has served as Insurance Chair and Home Stay Coordinator, among others, and has been on the board since 2014. In 2011, Julie attended a CISV IPP (International People's Project) in the Brazilian Amazon, and in 2013 she participated in a CISV IPP in Alexandria Egypt. Outside of CISV, Julie is a visual artist and educator and works as an editorial associate at Granary Books.
Lauren Iossa, Mosaic Chair
Lauren has served on the CISV NY Board for 15 years. She helped to launch the chapter's Faces of New York Mosaic summer camp program in 2012 and serves as chair of the Mosaic Committee. She became interested in peace education and the values of CISV through her daughter who took part in several programs, starting with a Village in Brazil, and recently leading a Village delegation to Mexico City. In her professional life, she is Executive Vice President and Chief Marketing & Communications Officer for ASCAP, the American Society of Composers, Authors, and Publishers.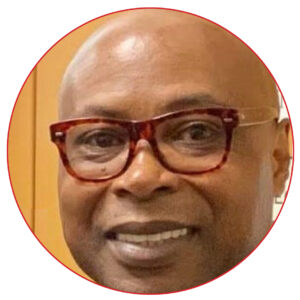 Bobby Mensah, Risk Manager
Bobby has been part of the CISV family for a decade, starting with his eldest son Kennedy, who participated in Village (Netherlands) and Step-Up (France) programs. His younger son, Bailey, participated in Village (Turkey). "We love what CISV has to offer to kids all over the world." Bobby has been at the forefront of information technology solutions for challenges in business and the workplace, including MedSwift Technologies and SVP Business Development, and has been involved in a variety of startups for over 25 years.
Charles Lieberman, Partnerships Chair
Charles is a lifelong resident of New York City and lives in the Lower East Side with his wife and 3 children, two of whom have participated in CISV programs. Charles has been involved with CISV since his son first participated in Mosaic in 2015. Charles earned a Ph.D. in Criminal Justice at the Graduate Center at the City University of New York. He serves as a professor and criminal justice program director at Mercy College.
Christa Peters, I
nternational Programs Chair
As a Canadian expat for the last 18 years, Christa has lived in South Korea, The U.A.E., and the United States, immersed in international communities, teaching English as a second language. Discovering CISV through a friend was a revelation – an organization promoting peace, justice, and sustainability has never felt more compelling and timely. After years of anticipation, Christa's daughter participated in a Village in the Netherlands in 2022. It was an exciting summer of growth for the whole family and we welcomed back our newly minted global citizen with even more respect and enthusiasm for the CISV community and mission. Christa is looking forward to sending her kids on more CISV adventures and is excited to help other families on their CISV journeys.
Angelica Benares, Junior Board Advisor
Angelica has been a part of CISV NY since 2008. In 2009, she went to Village as her first program. She was a part of the Junior Branch board from 2010-2015 and joined the chapter board in 2020. Aside from her personal involvement, her family has been involved with CISV Philippines since the 1960s. She works for Ernst & Young in the Technology Risk division.

Alanna Badgley, Mosaic Faces of New York Co-Director
Alanna, our Mosaic Faces of New York camp director since 2015, is a professional paramedic, originally from upstate NY and currently living and working in Yonkers. She is also the President of her labor union, and pursuing a degree in law. "I've been to 30 countries and 39 states! In 2014, I became the health supervisor at CISV NY's Mosaic camp, and now many camps later I'm an avid CISVer, to say the least. Nothing makes me happier than volunteering for a CISV camp. I love the opportunity to teach about empathy, diversity, and effective communication, all while learning from the amazing kids who attend our camps!"
Obed Done, Mosaic Faces of New York Co-Director
Obed joined CISV in 2018 and has been a committed member since! "I am a 26-year-old guy from the Bronx and have never been able to be part of a program like this. No matter what the event or occasion in CISV, one always receives support, understanding, and a memorable experience!" As a youth, Obed spent 5 weeks in an international summer school program which was his first exposure to meeting different people from all over the world. He traveled to his familial island of the Dominican Republic as a kid which allowed him to learn that his true happiness comes from meeting people, making bonds, and learning new things! "I may be teaching youth about adulthood and the world, but they are teaching me to stay positive and optimistic, as this new generation will hopefully guide our world to a better future."